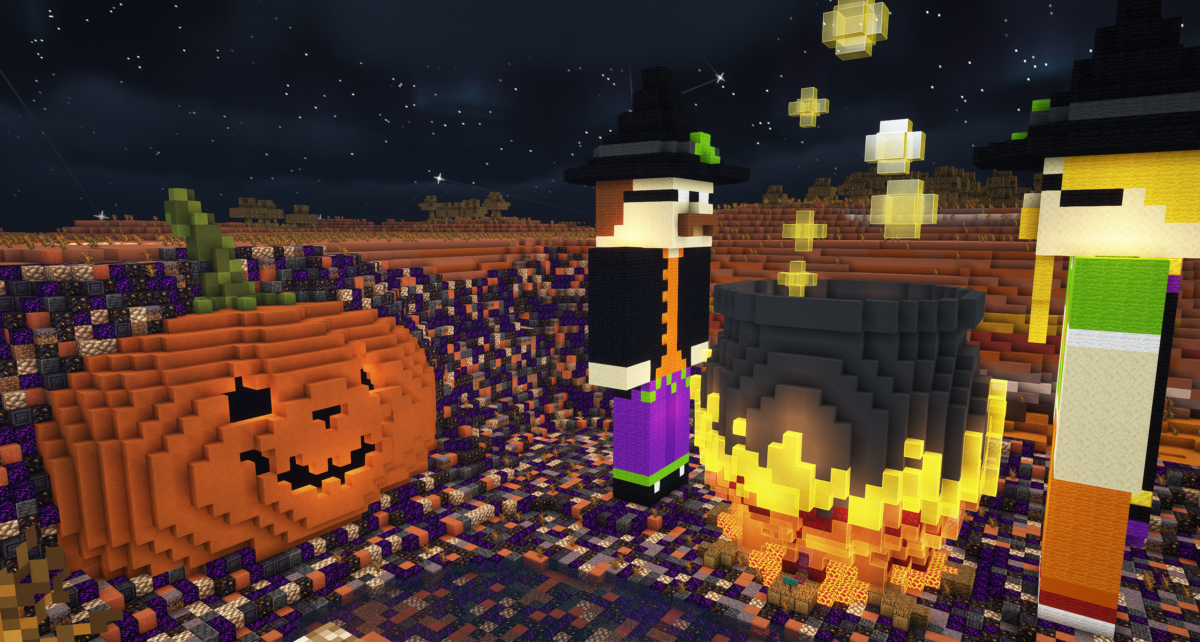 Hello, and welcome to October's Nerdcrafteria Bulletin! Here is where we'll put all things server excitement, including world changes, events, maintenance, and more. We also have a section specially dedicated to player submissions.
Server Events
Monthly Maintenance Window: October 11th, 7 a.m. Eastern
Optional Monthly Maintenance Window: October 18th, 7 a.m. Eastern
Market Week: October 6-13
Things to Note
Welcome to Spooktober! Be on the lookout for some 👻haunted events👻 happening later this month to ward off the scary monsters!
Whoops! Looks like Hrmmmmmphrey was enjoying the start of Fall a bit too much… But the entire squad and more are coming down for an entire week, October 6-13, with some extra special, unique items that have never been seen before! You won't want to miss out!
The new Skyblock season is fast approaching, and we're excited to share details with you soon prior to opening later this month! Look out on Discord for more details to be shared soon about the new season and the ensuing build contest!
Player Submissions
Every month, we like to showcase our players, whether that's through cool builds, joke submissions, or player events. If you have something you'd like to submit to a future edition of the newsletter, please send the details to QuestionTuesdayFTW on Discord!
This month is the Nerdcrafteria Sheep Hockey League's 9th Anniversary! The matches this month will feature throwback uniforms to sheep hockey's first teams, Edgetown and Gluetopia, fireworks, and special merch! Schedule in EDT:

Sunday October 15 at 2pm
Friday October 20 at 9pm
Sunday October 29 4pm

Find the Dragon Egg in Explore and try to hold onto it as long as possible! This is a fun hide and seek game that will (hopefully) be happening this month! Contact Goose (Discord: An Aware Goose, IGN Goose_F1reant) for details!