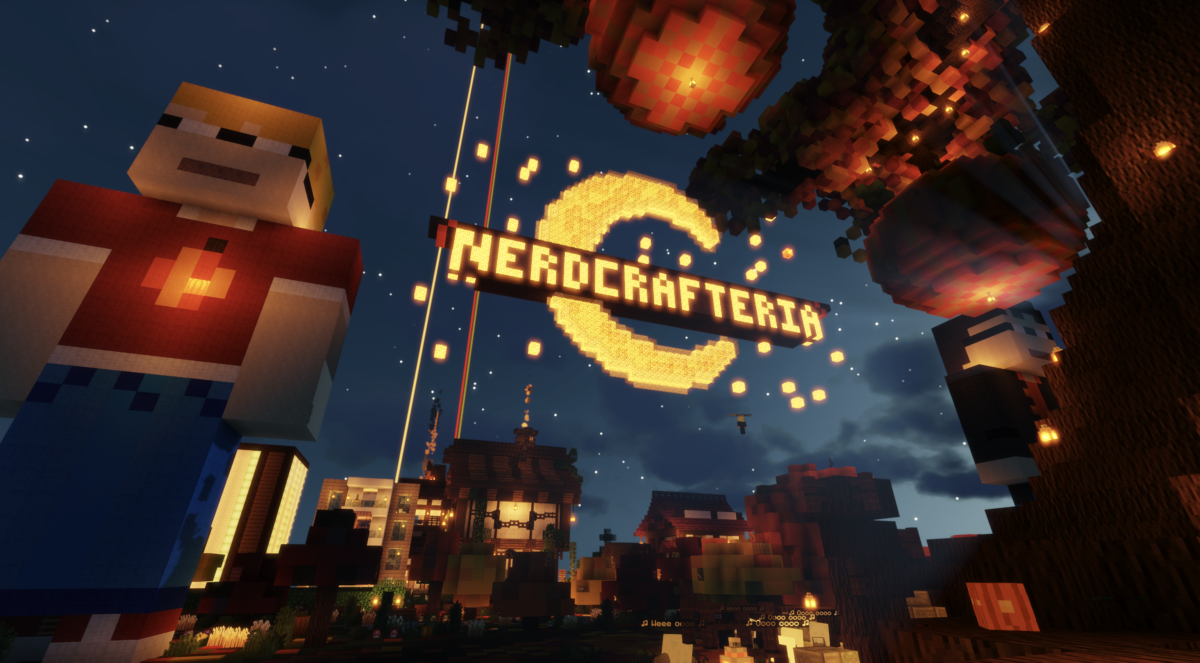 Hello and welcome to the October Nerdcrafteria Bulletin! Here is where we'll put all things server excitement, including world changes, events, maintenance, and more. We also have a section specially dedicated to our player events.
Staff Events
Monthly Maintenance Window: October 13th, 7 a.m. Eastern
Optional Monthly Maintenance Window: October 20th, 7 a.m. Eastern
Market Weekend: October 15th – 17th
Skygrid Ends: Saturday, October 16th
New Skyblock Season Begins: Sunday, October 24th
Things to Note
This season of Skygrid will end on Saturday, October 16th, and the new season will begin about a week later on Sunday, October 24th. In the meantime, the scavenger hunt is still live, and you can check out Skygrid's spawn for more details!
Halloween! 😮
We have a super spooky Halloween event coming up, so keep a look out for a future news post!
Player Events
Are you hosting or running a player event? PM the details to verykirsten or QuestionTuesdayFTW on Discord and it could be included here! Please send by the first of the month to ensure there is time to include it in the Newsletter.