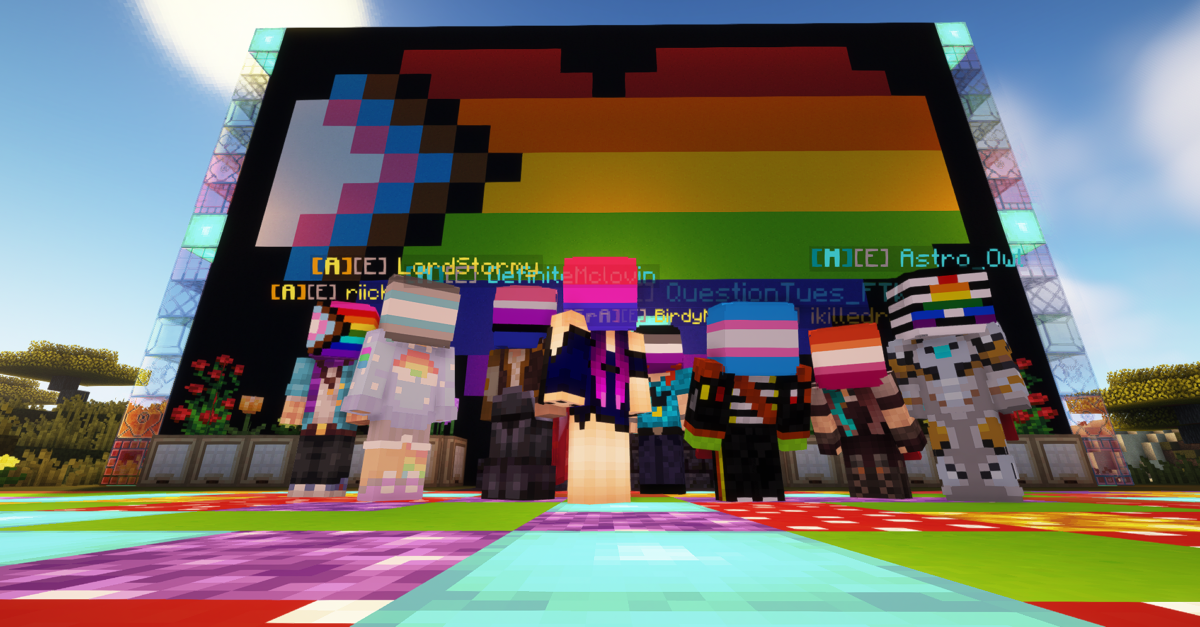 Hello and welcome to the June Nerdcrafteria Bulletin! Here is where we'll put all things server excitement, including world changes, events, maintenance, and more. We also have a section specially dedicated to our player events.
Staff Events
Monthly Maintenance Window: June 8th, 7 a.m. Eastern
Optional Monthly Maintenance Window: June 15th, 7 a.m. Eastern
Market Weekend: June 17-19
Things to Note
The Skyblock building challenge is coming to a close! Vote for the best spaceship starting June 4th for 2 weeks! Details coming soon! Skyblock is slated to run for another month.
Happy Pride Month! Come visit our Pride HQ in ./explore and enjoy a space of trivia, jokes, and informative pride exhibits!
Player Events
Are you hosting or running a player event? PM the details to QuestionTuesdayFTW on Discord and it could be included here! Please send by the first of the month to ensure there is time to include it in the Newsletter.