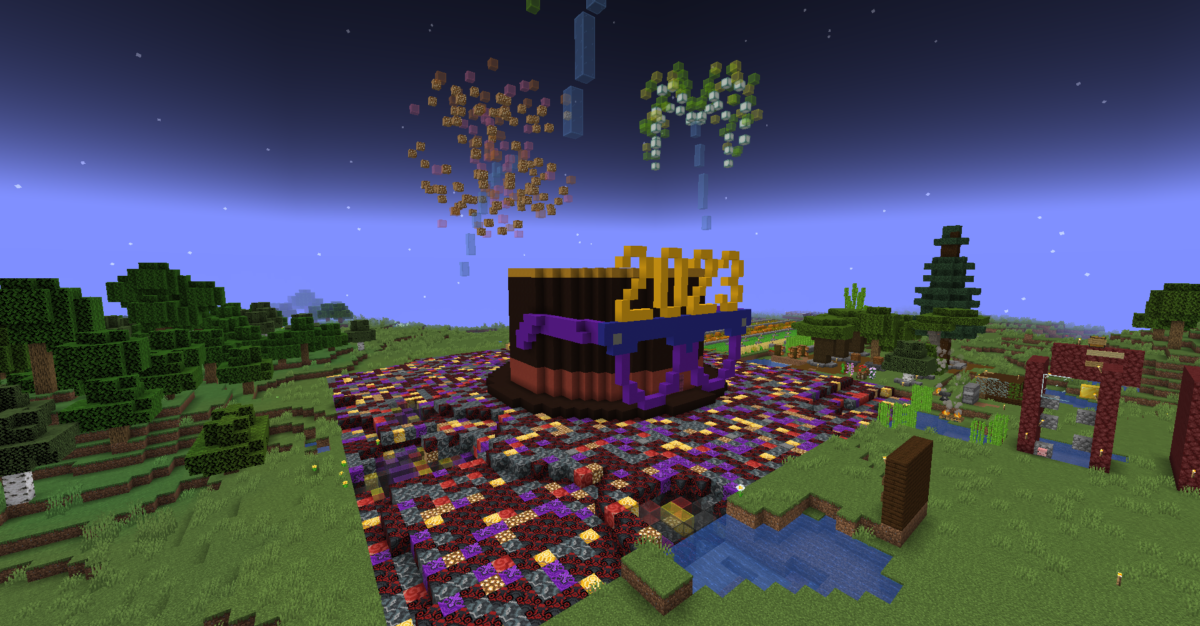 Hello, and happy new year! Welcome to the January Nerdcrafteria Bulletin, the first in 2023! Here is where we'll put all things server excitement, including world changes, events, maintenance, and more. We also have a section specially dedicated to our player events.
Server Events
Monthly Maintenance Window: January 11th, 7 a.m. Eastern
Optional Monthly Maintenance Window: January 18th, 7 a.m. Eastern
Market Weekend: January 20-22
Things to Note
Happy New Year, 2023! Staff have been working on some fun things behind the scenes and can't wait to show off what we've been working on this year!
Player Events
Are you hosting or running a player event? PM the details to QuestionTuesdayFTW on Discord and it could be included here! Please send by the first of the month to ensure there is time to include it in the Newsletter.
Plot Showcase
This month, we wanted to showcase some of the amazing builds built by our players on the main map!
Our first plot is in Gryphon's Keep, with Syriniel's Aviary and Botanical Conservatory. Check it out for yourself at GK19!
Next, we head over to Sola Vallis with a wonderful cave garden by the amazing DamonAverette. Come enjoy the serenity at SV26!
Lastly, there's a very cute looking seahorse over in Nerdfighteria Island built by ShadedRaven. Enjoy the cuteness overload at NI217!