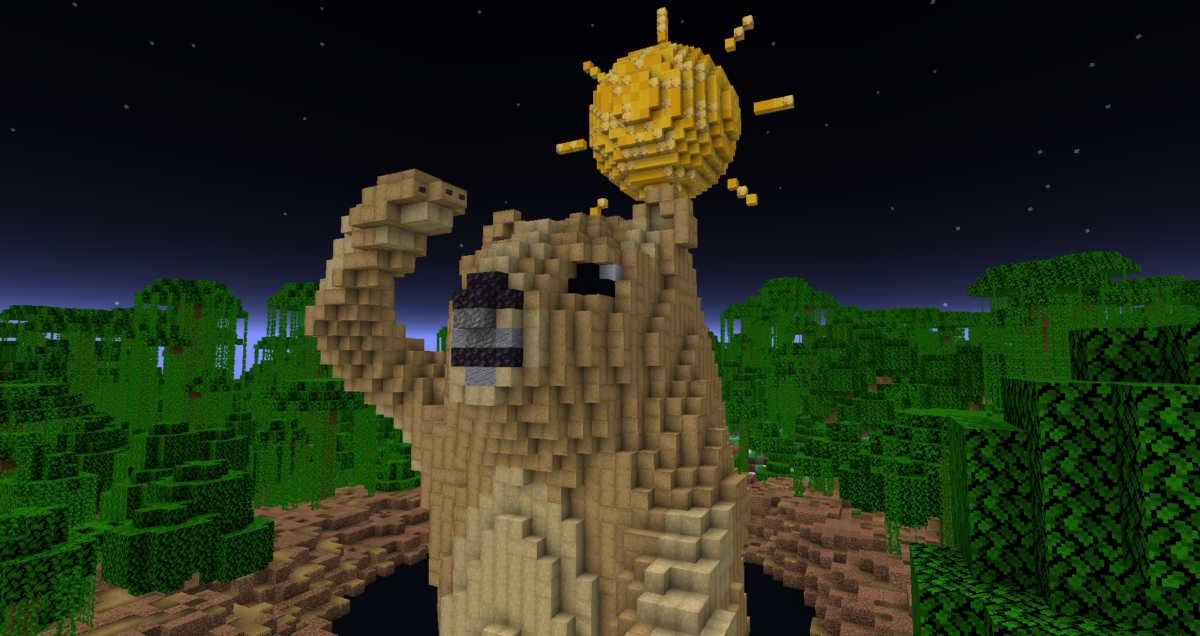 Hello, and welcome to February's Nerdcrafteria Bulletin! Here is where we'll put all things server excitement, including world changes, events, maintenance, and more. We also have a section specially dedicated to player submissions.
Server Events
Monthly Maintenance Window: February 8th, 7 a.m. Eastern
Optional Monthly Maintenance Window: February 15th, 7 a.m. Eastern
Market Weekend: February 17-19
Llamatines: Details Coming Soon!
Project For Awesome: February 19th, 2 a.m. Eastern
Yeti Valley Opening: February 25th
Things to Note
Llamatines are back, once again! Celebrate all kinds of love with fun messages and themed items in our annual tradition. Details coming soon!
After a long process of building, Ski Town is nearing completion, and has a name! Yeti Valley's opening will be happening on February 25th, you won't want to miss it!
The Project For Awesome is happening this year from February 17-19, and we're once again being featured! Our slot is on February 19th at 2 a.m. Eastern! We'll be sharing more details soon about how we'll be spreading the hype!
Player Submissions
Every month, we like to showcase our players, whether that's through cool builds, joke submissions, or player events. If you have something you'd like to submit to a future edition of the newsletter, please send the details to QuestionTuesdayFTW on Discord!
Submitted by mollymoon3576: What does a clock do when it's hungry? It goes back four seconds.