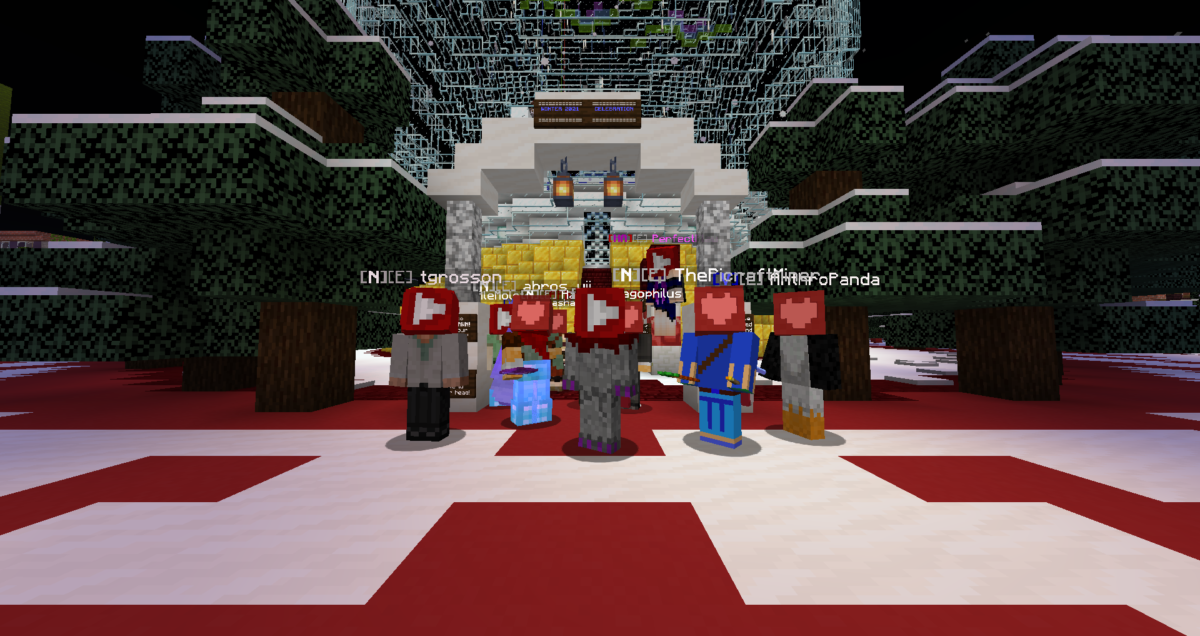 Hello and welcome to the February Nerdcrafteria Bulletin! Here is where we'll put all things server excitement, including world changes, events, maintenance, and more. We also have a section specially dedicated to our player events.
Staff Events
Monthly Maintenance Window: February 9th, 7 a.m. Eastern
Optional Monthly Maintenance Window: February 16th, 7 a.m. Eastern
Market Weekend: February 18 – 20
Winter Olympics: February 5 – 13
Llamatine's: February 14 – 28
Project For Awesome: February 25 – 27
Things to Note
We're looking to be part of this year's Project For Awesome in a big way! We want you to help us come up with ideas for a big build we can submit to the digital art bundle! Check out the #p4a-planning channel on Discord to suggest ideas!
The Olympics are back, bigger and better! Check out the post here for more details!
Llamatine's also returns this month! Share your positive messages and cute little gifts with your friends later this month!
In other news, our build team is hard at work at our newest town! Keep a close eye on Dynmap for sneak peeks of the progress on ski town~
Player Events
Are you hosting or running a player event? PM the details to verykirsten or QuestionTuesdayFTW on Discord and it could be included here! Please send by the first of the month to ensure there is time to include it in the Newsletter.
🦡 Once a year, the eyes of the nation turn to this tiny hamlet in Nerdcrafteria to watch a master at work. The master? Punxatawney Puck, the world's most famous hockey puck. Who, as legend has it, can predict the outcome of a hockey game. Join us on three Groundhog Days this month where we will play our February '22 Sheep Hockey Tournament. If you'd like us to schedule when you are available, fill out our when2meet: https://www.when2meet.com/?14398401-fMsKA. We hope to see you on the ice!