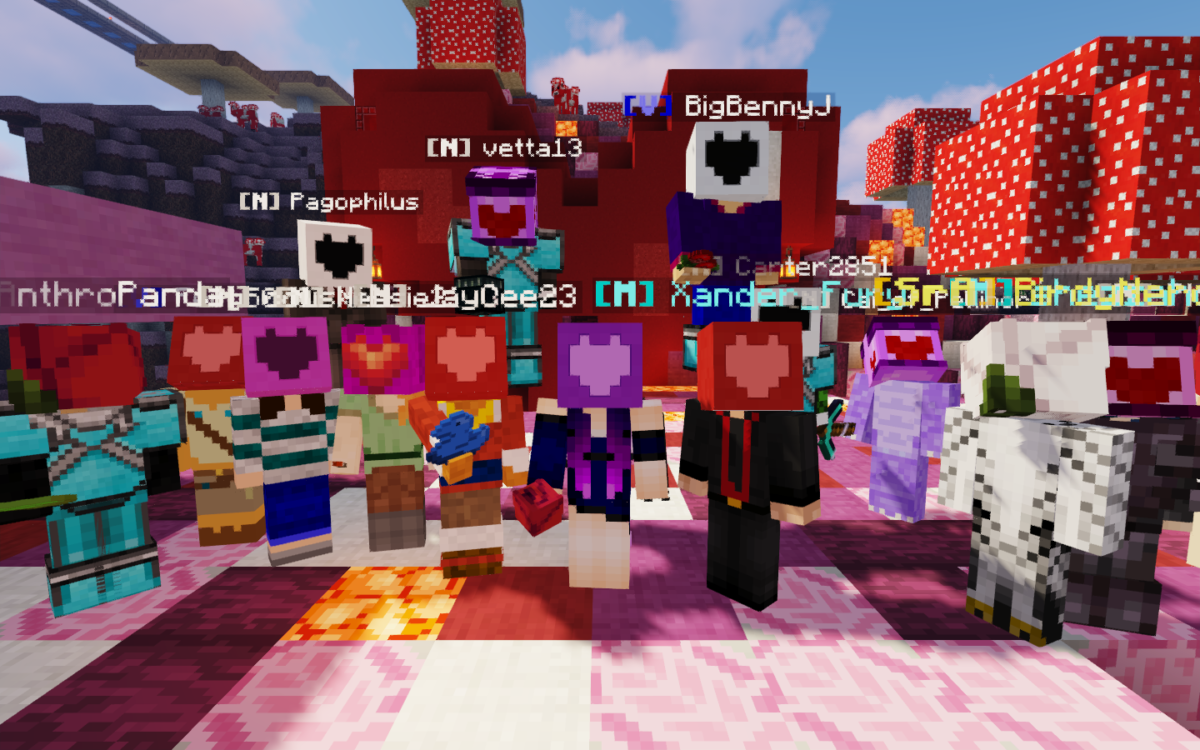 Hello and welcome to the February Nerdcrafteria Bulletin! Here is where we'll put all things server excitement, including world changes, events, maintenance, and more. We also have a section specially dedicated to our player events.
Staff Events
Here's a list of all of our official server events happening this month! If you have any questions on these, feel free to ask in Discord or in game and a staff member will give you more info! We will also be posting announcements for these as the month goes along.
Llamatines: February 7th – 14th
Monthly Maintenance Window: February 10th, 7 a.m. Eastern
Optional Monthly Maintenance Window: February 17th, 7 a.m. Eastern
Market Weekend: February 19th – 21st
Things To Note
Survival: This Survival season will be wrapping up soon, so watch for an announcement about its official end! Our next season of Survival will be in Hard mode, so brace yourselves for a truly challenging adventure!
Skyblock: This season of competitions are going strong in Skyblock! This season's build competition theme is Island of the Future! See the info board at /is spawn near the mountain for more details on how to enter and the prizes available. This season is traditional Skyblock, so beware of the void.
Llamatines: Show your appreciation for all your fellow Nerdcrafterians with candygrams and friendship gifts. Be sure to check back closer to the event for more information!
Player Events
Are you hosting or running a player event? PM the details to Flaw on Discord and it could be included here!
Edgeville: Edgeville building will be available from Feb 3rd (approximately) until Feb 24th, voting will last from Feb 25th-27th, and winners will be announced on the 27th between 8 p.m. and 10 p.m. EST. Theme is Tupperware. Contact Vetta13 for more information.
Sheep Hockey: Nerdcrafteria's Pastime: Sheep Hockey returns! This month, we will be celebrating the update in the Nether. Join us for our tournament, and root for your favorite team! All are welcome to play or watch, and if you'd like to participate, the league wants to make sure you can play! We have a scheduler where you can post your availability: https://www.when2meet.com/?10859773-uQmPF. We hope to see you at the rink!
Sign Party: This month's sign party will be February 13th at 6 p.m. EST. Please contact BigBennyJ for more information.
Shab to Fab: Building Tips!
This is a segment where we cover little ways to spice up your builds! Feel free to take whatever you feel you like and leave the rest, this all comes down to taste.
This month: Front Yard Edition!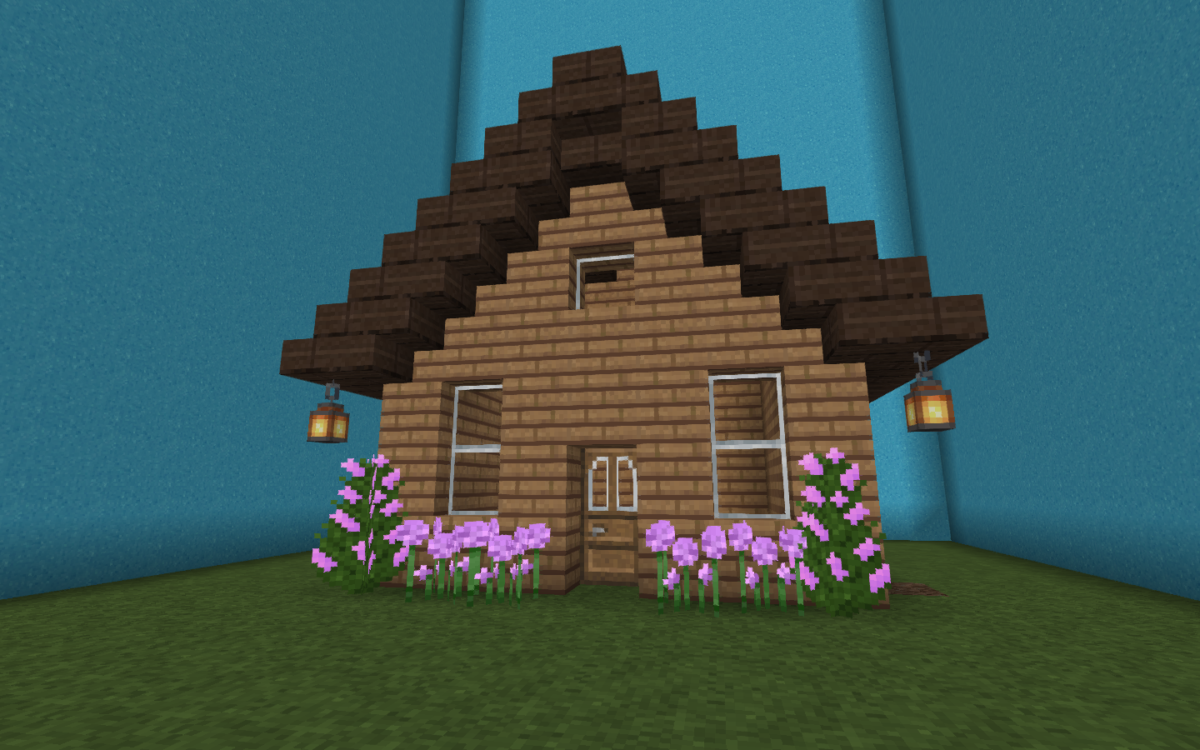 Some flowers in front of your house can be a great way to brighten your yard up and add some color.
Take those flowers up a notch (literally!) by adding trapdoors around where they're planted for adorable planters or window boxes.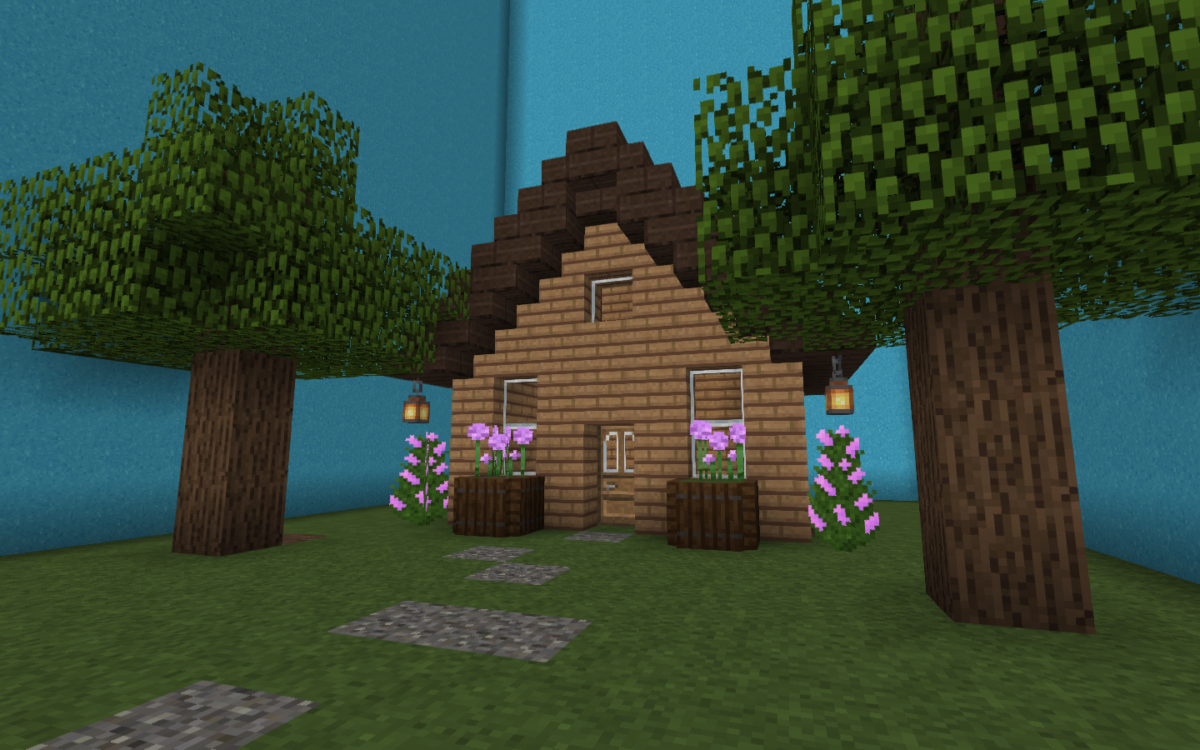 Framing the front yard with some lovely trees, and adding a path leading up to the front door makes your home even more inviting!
Have an idea or submission for this segment! Feel free to email your captions and images to [email protected]. Please note we may not be able to take all the submissions, but we will do our best!