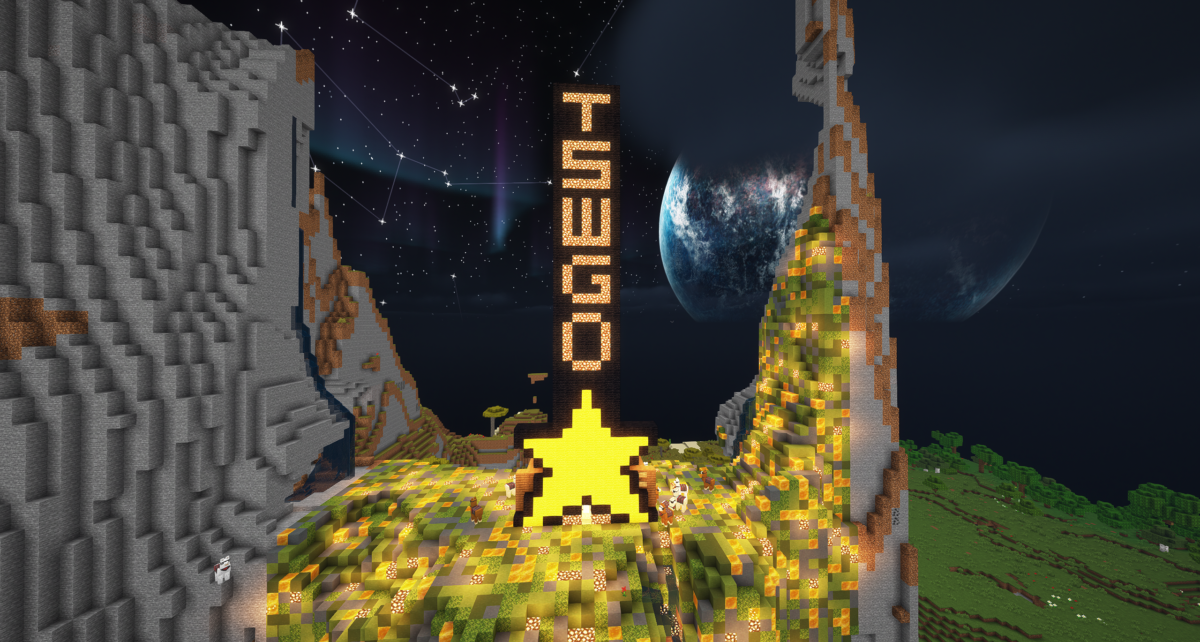 Hello, and welcome to August's Nerdcrafteria Bulletin! Here is where we'll put all things server excitement, including world changes, events, maintenance, and more. We also have a section specially dedicated to player submissions.
Server Events
Monthly Maintenance Window: August 9th, 7 a.m. Eastern
Optional Monthly Maintenance Window: August 16th, 7 a.m. Eastern
Market Weekend: August 4-6
Market Weekend 2 – Electric Boogaloo: August 18-20
Esther Day: August 3rd
Secret Llama: August 5-25
Things to Note
Happy Esther Day! A day where we celebrate the love we have for friends and family, and tell them you love them no matter how difficult it can be. On behalf of the server staff team, we love you. 💖
You can learn more about Esther Day and This Star Won't Go Out by visiting their website here!
Don't forget to have your Planes, Trains, and Automobiles ready for display on your Skyblock island by August 27th! Voting will be open for a week beginning August 28th!
Secret Llama returns! You have until August 5th to sign up for a classic Nerdcrafteria tradition. Show off your gifts to the #secret-llama-event channel on Discord, and enjoy the fun all month!
Player Submissions
Every month, we like to showcase our players, whether that's through cool builds, joke submissions, or player events. If you have something you'd like to submit to a future edition of the newsletter, please send the details to QuestionTuesdayFTW on Discord!
Nerdcrafteria's pastime, Sheep Hockey, returns for August with some exciting matchups between the 3 teams! More details coming soon in #player-events, come out and cheer your favorite team on!