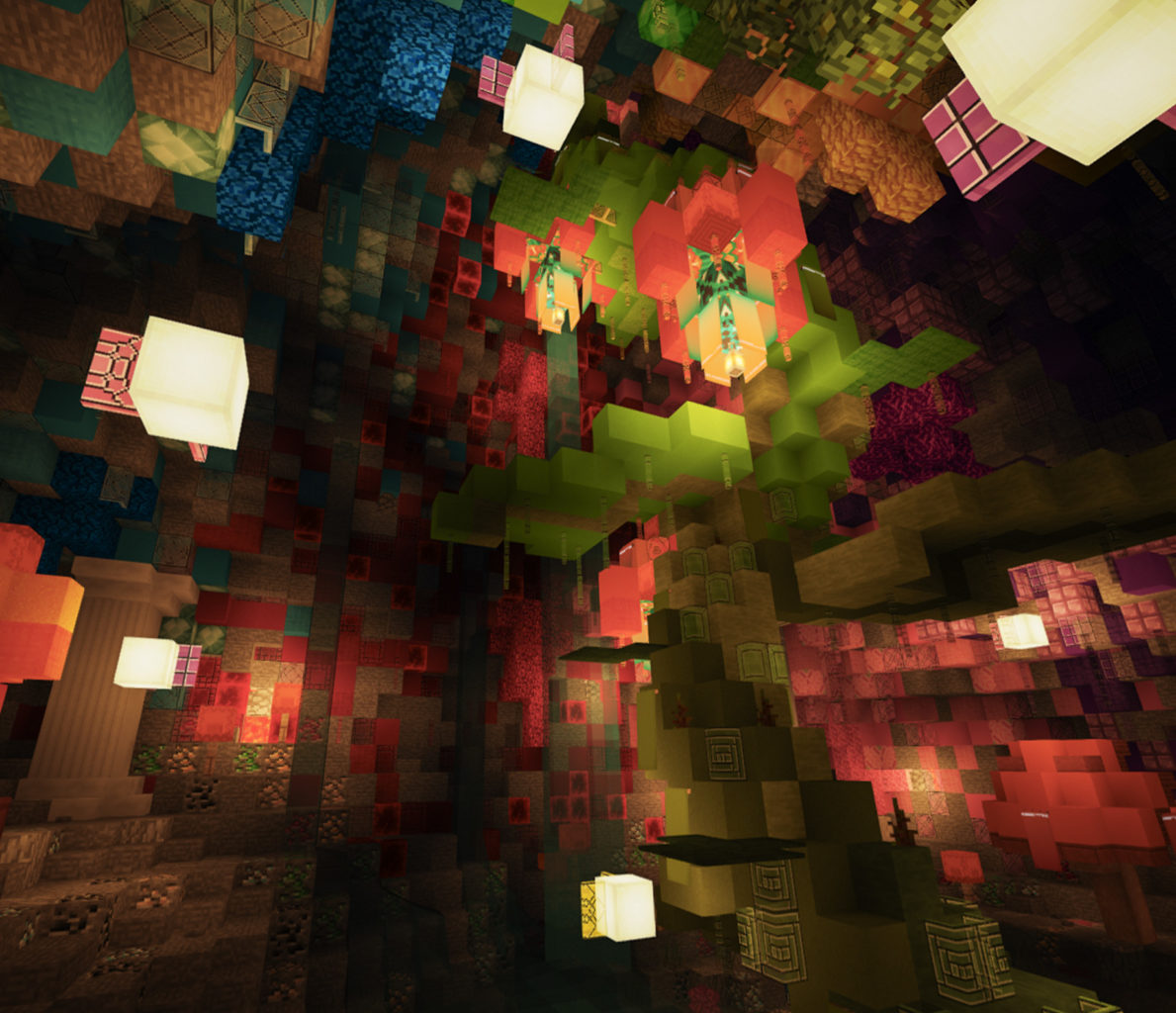 Welcome to the Cave! This season of Skyblock we'll be playing CaveBlock! It's like Skyblock… but in a cave! For the dwarves at heart, this is the game for you. You begin your adventure by spawning in a cave. How you dig or expand from there is up to you!
CAVERNOUS CHOICES
|Housing Options for CaveBlock|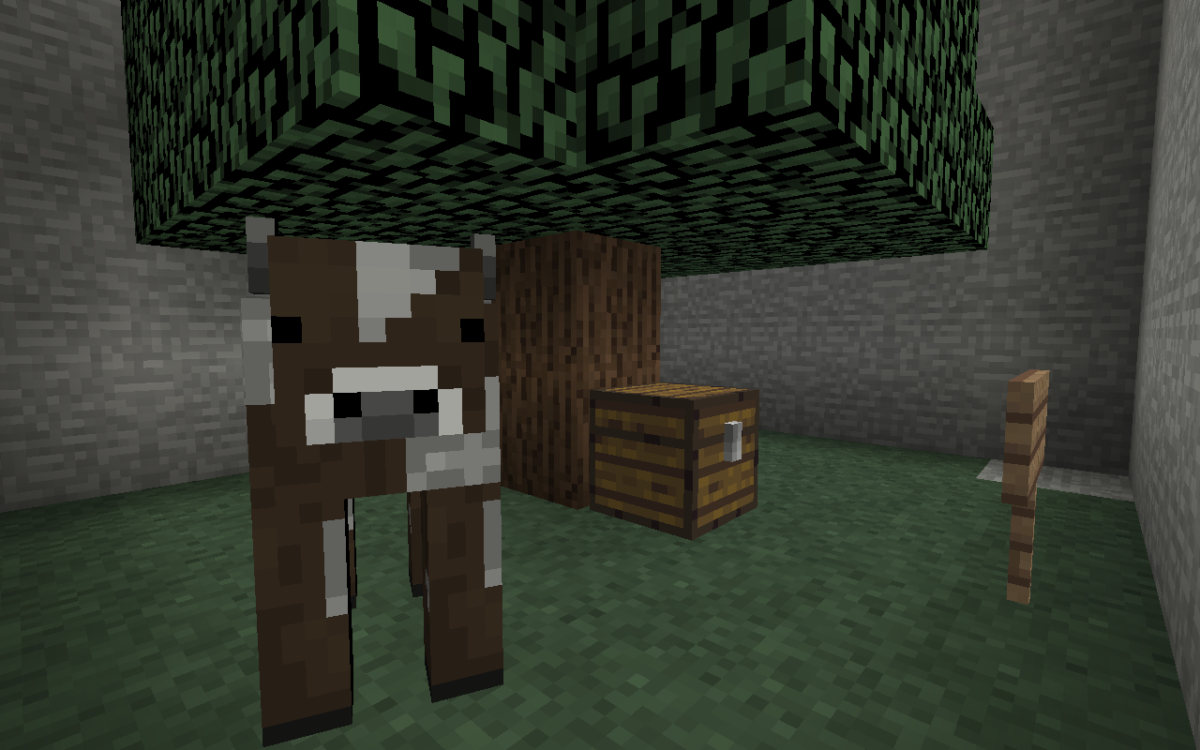 The Default Cave™
This cave is like a skyblock island, but in a cave (surprise!). It has everything you need, including a snack a friend!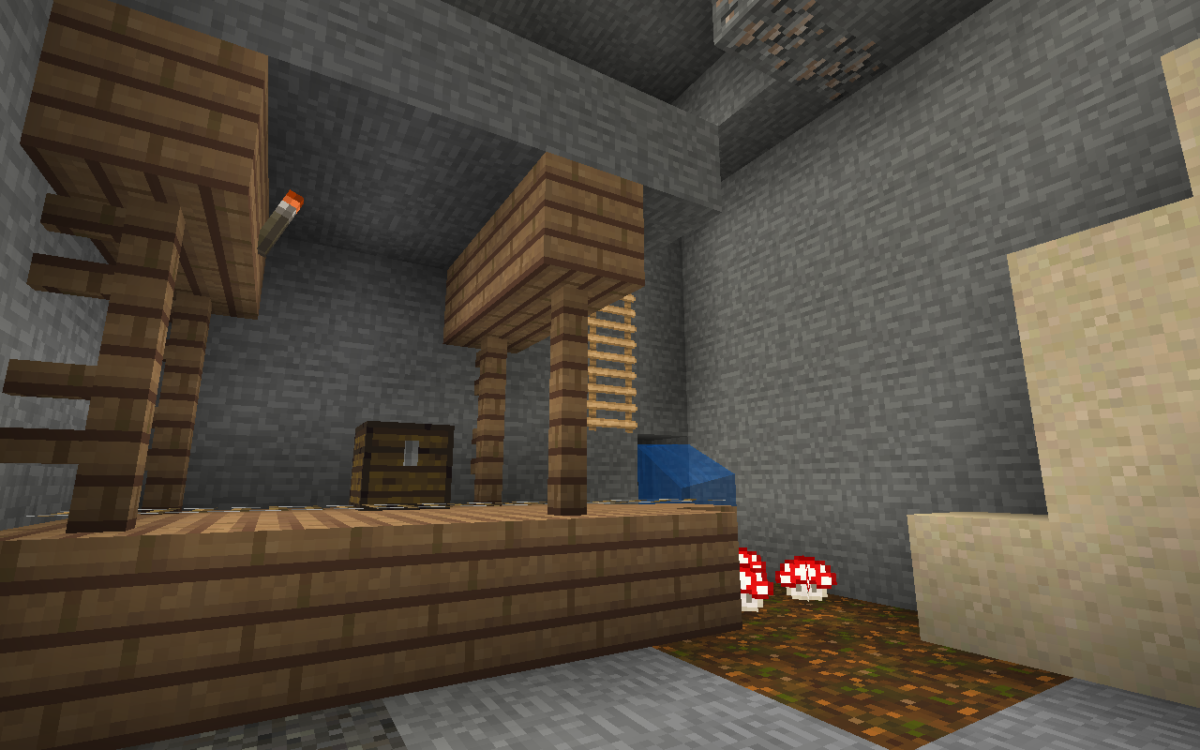 The Miner's Cave
This cave boasts a setup that a miner would dream of. You spawn right in the middle of a mini abandoned mineshaft! Dwarves not included.
COMPETITIVE CAVES
This season will be a 2 part competition!
|PART 1 – TOP ISLAND|
The goal in CaveBlock is to complete challenges to earn blocks for you to place within your cave. These blocks increase the point value of your cave. Earn enough points and you can level up your cave. Ooooh!!

At the end of this season, whomever has the highest cave level according to /cb top will win a prize for Season 3! Check below for prize information.
|PART 2 – BUILDING COMPETITION|
We here in Nerdcrafteria love us some pretty builds! So, season 2 of Skyblock will also include a building competition.

►THEME◄
⋆✦Cave of Wonders✦⋆
Make your cave the prettiest it can be. It doesn't have to be that Cave of Wonders from Aladdin. We just want to see something that is awe-inspiring and breathtaking. Show us your cave building & decorating chops.

Starting in week 2, you'll be able to shop at Cave Mart (/warp cavemart) and buy extra decorations to help you make your cave all it can be!

At the end of the season, players will vote on their top 2 favorite caves! The top 3 voted caves will win a Llama Prize in Economy World.

In order to be considered for a building prize, you'll have to do 2 (or 3) things:
1. /modreq to let Staff know you'd like to be included in the competition.
2. Set a [Welcome] Sign in your cave so players can warp there.
(Optional) 3. Then also vote on your favorite cave.
|PRIZES|
►TOP CAVE◄
⦿1 Skyblock Fly Boon
⦿Mooshroom Spawn Egg
⦿2 Island Levels of Blocks
⦿Diamond Pick (non-enchanted)
⦿Name in Skyblock Hall of Fame

►BUILDING COMPETITION◄
⦿1st – Base 64 Player Head, Name in Skyblock HoF, and 5k ll in Economy
⦿2nd – 3k ll in Economy
⦿3rd – 1k ll in Economy

Teams that place in either competition will split the prize.
A player can win both the Top Cave and a Building Competition prize.
Are you ready to play? CaveBlock launches at 12pm EST on Saturday, September 12. Head to the server on that day and type /cb spawn to get started!

We hope you enjoy this season of CaveBlock. We look forward to your beautiful cave creations. Good Luck!
-The Staff of Nerdcraferia