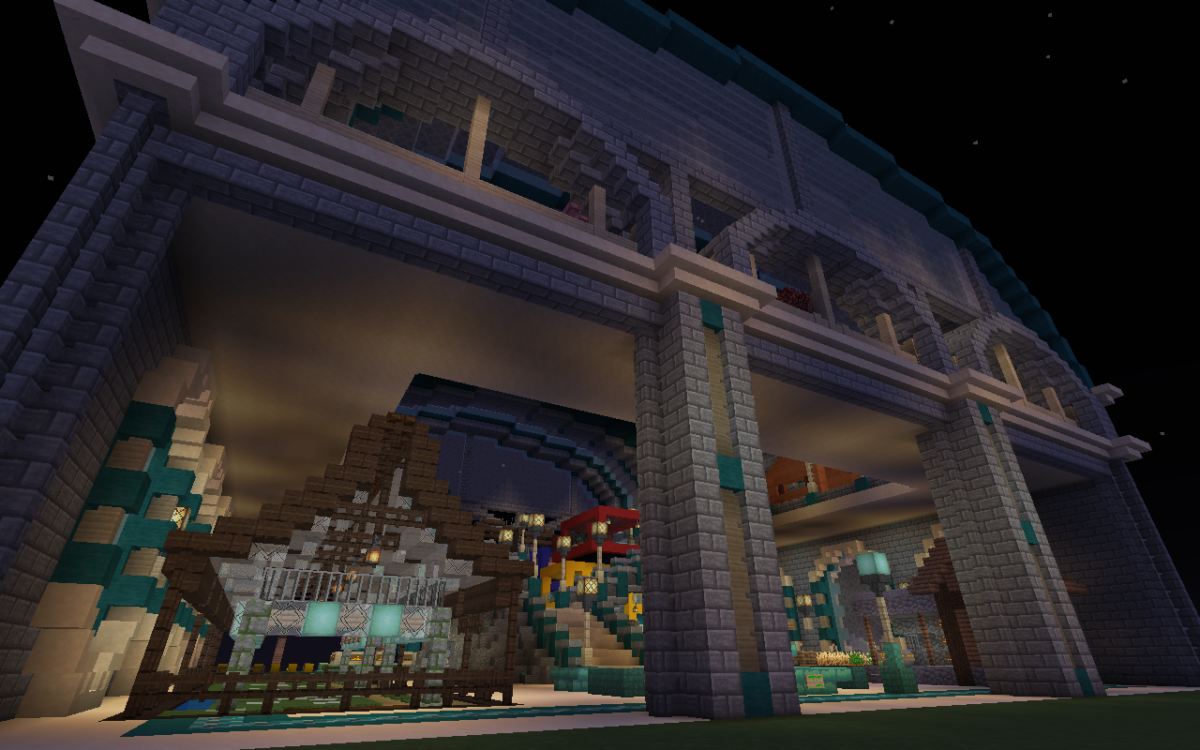 |How It All Started|
It was an average start to our day at the Survival Block Museum™. Drank some coffee, ate some donuts, scrolled through Facebook.

The day was going to get exciting, though, because today was when we were opening the new exhibit on Colors! All sorts of new blocks had arrived the week before. The crew spent all night setting up the beautiful cubes of Concrete and Terracotta and Wool! The rainbow was alive.

Strolling out of the security office into the main exhibit hall, however, illuminated a terrifying revelation. The museum was empty! No, really! It was completely and totally empty. We hadn't even opened the doors and the entirety of the ALL the museum's displays were gone! Vanished! POOF! No single block to be found.

I ran to the flowers. Nothing. I flew over to Village exhibit. Someone had wiped it clean. Panic set in. What to do?

"SECURITY TAPES!" erupted from my dry mouth echoing off the walls. Donut in hand, sprinting through the exhibit hall, I arrived back at the Security Office.

"Please, oh, please let there be something," I pleaded… And there was!
|What Comes Next|
Obviously our security system failed. We don't know how or why. Our technicians are still looking into that.

Fortunately, though, we have very clear images of the perpetrator robbing us blind!

What we need now is some help!
The Part Where You Enter
Our block collection has come from far and wide. It spans over many blocks of our world. Many brave adventurers – like yourselves – have added to and increased our collection over the years, sometimes putting themselves in grave danger with the places they travel to!

Please help us restore our collection of blocks and entities. If you do, there will be rewards!
_____________
⦿When you find a certain block, place it on the block where its corresponding sign is (sometimes the sign will indicate with arrows where to place it – above, below, left, or right).

⦿When a group of exhibits is complete, the entire Survival World will receive a special prize that will assist in more block collection. To find out what those are, you'll have to visit the museum in Survival.

⦿When a floor is complete, an even grander prize will be given! Again, visit us to find out.

⦿When the entire museum is complete, we at the Block Museum™ have the powers to make you FLY!
_____________
Thanks for your help in advance! We can't do it without you. (No, really, we can't do it without you)

Survival Season 2 opens Saturday, Oct 3rd @ Noon EST.

Hope you enjoy Season 2 of Survival!
-The Staff of Nerdcrafteria