Man, I could use a vacation…
Maybe I'll do a bit of shopping…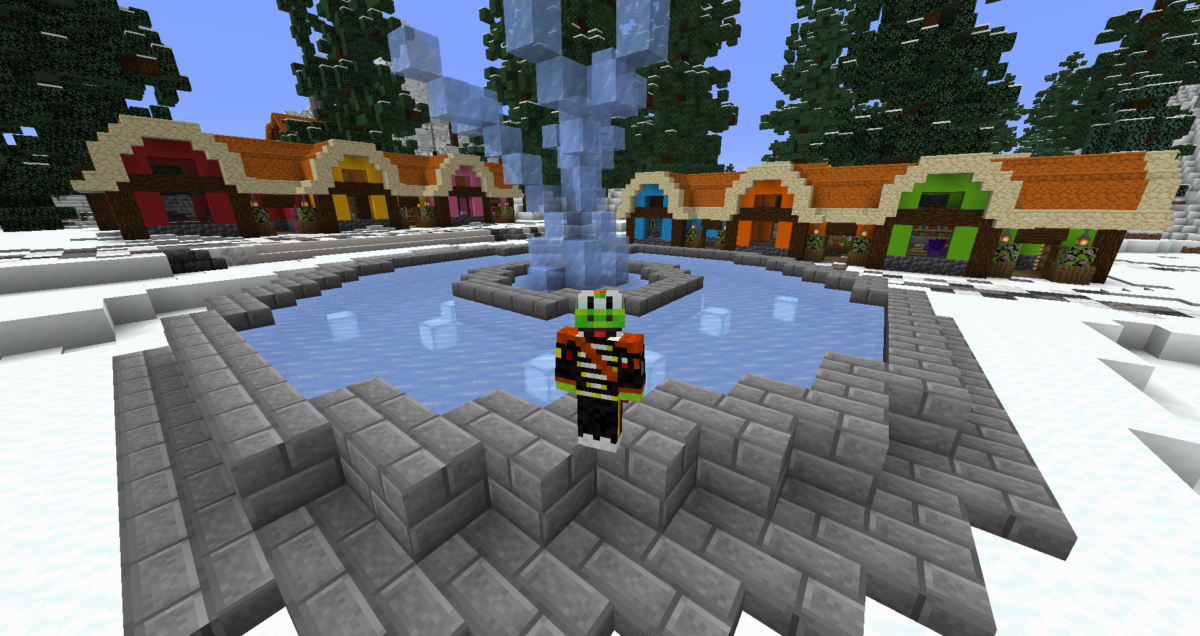 Perhaps I'll relax in the hot spring…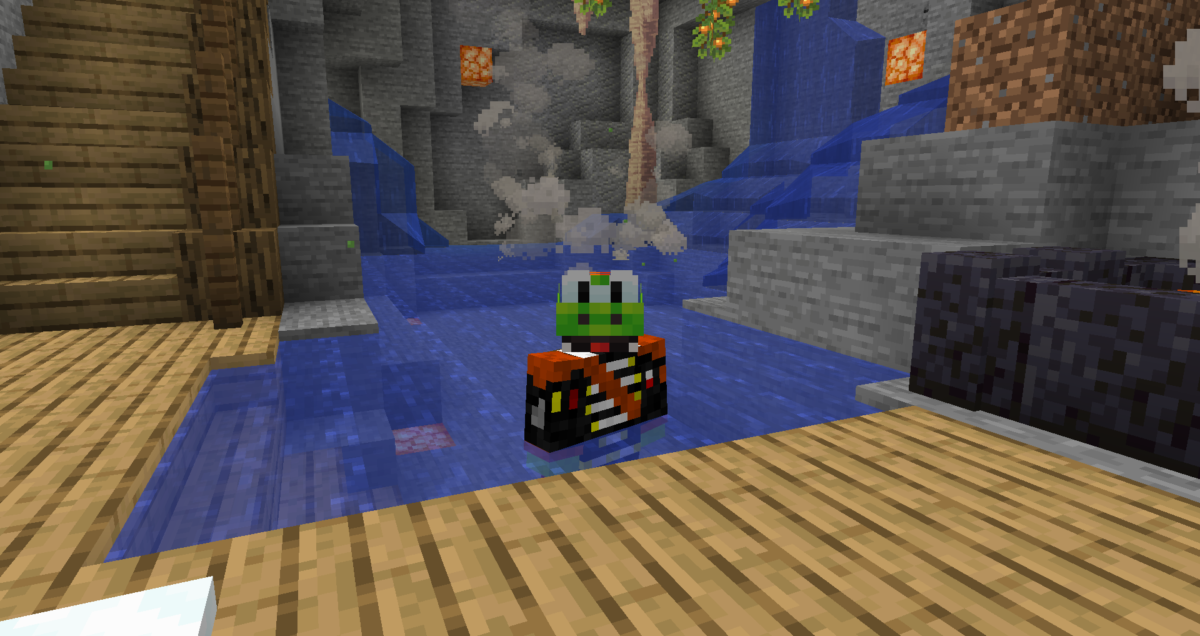 But why don't we hit the slopes first?
After months of work from staff and a few of our players, we're excited to announce our newest town: Yeti Valley! You might have heard of it as Ski Town while it was under construction! It's a great place to enjoy the great Nerdcrafterian winter up in the peaks of the Puff Mountains!
Come see the beautiful ski slopes, the rustic winter lodges, and the ominous spleef arena within the town! There's a lot of exploring to do when you're not busy heading up the gondola with your skis or snowboards! There's also a small number of plots dotted around the mountain range if you want to have the great outdoors right in your backyard!
The gondolas of Yeti Valley will start up on Saturday, February 25th at 3 pm Eastern time! We can't wait to welcome you to the slopes! Just watch for the occasional moose or polar bear!