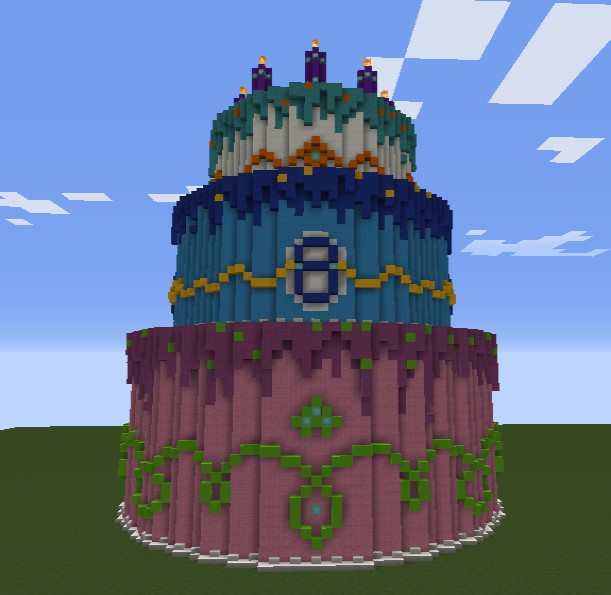 Nerdcrafteria turns 8-years-old on September 16th, 2020! To celebrate, we have planned a few fun events for everyone to enjoy!

Beginning today, Sunday, September 13th, join us at the Fairgrounds for cake decorating contests! Keep an eye on chat and discord for staff announcing that they're starting a round.
Join us on Wednesday, September 16th at 6pm EDT for a Birthday Party! Cake! Fireworks! New game – Cake Dig!
Finally, on Saturday, September 19th at 1pm EDT, to wrap up the birthday celebrations, we will be holding an auction paying tribute to the towns of maps 2 and 3! An auction channel will be added to Discord closer to the day, so everyone can share photos of the auction chests they win.

Don't forget to put on your [Birthday] tag this week, and we hope you'll enjoy the celebrations!