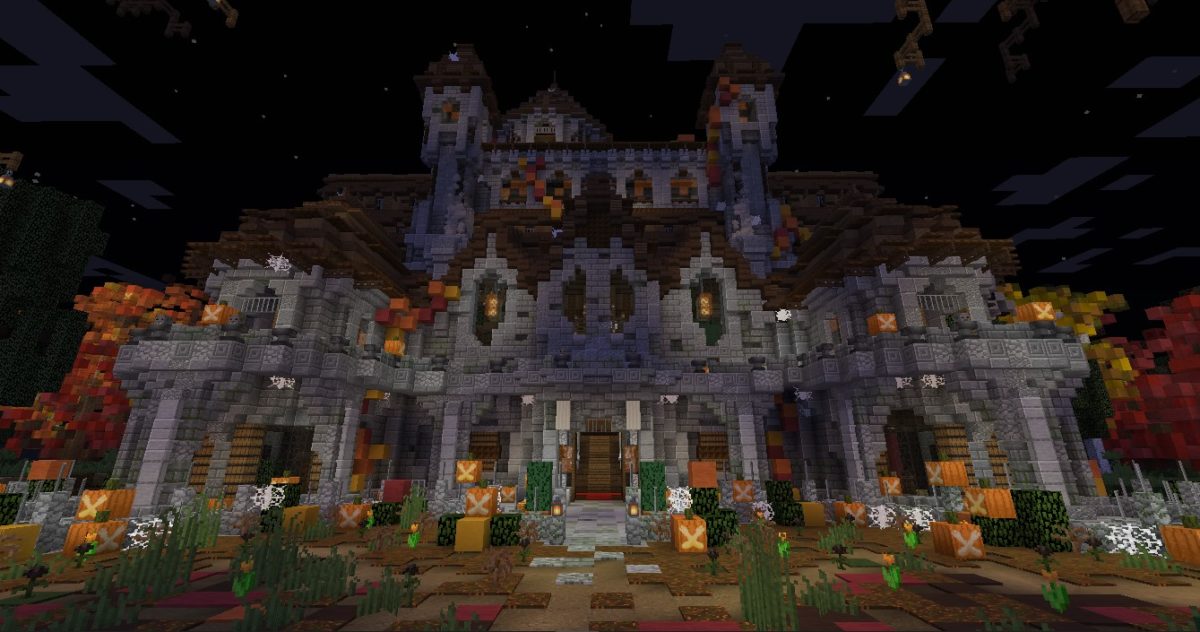 When darkness falls over Nerdcrafteria… the ghosts and goblins come out to play!
???
Join us on the server from October 24th – 31st for some Halloween fun!

? The Great Spawn Pumpkin Count ?
Pumpkins, pumpkins, everywhere! Head over to Nerdtopia spawn, and take a look around. How many pumpkins do you see? Whether you take the time to count all the pumpkins you can find, or prefer to make an educated guess, pop that number in a modreq for a chance to win an amazing prize!
*** Deadline for guesses is Noon EDT on October 31st ***

? Trick-or-Treat Hide 'N Seek ?
All week long, staff will announce in chat when they're hiding in and around the haunted mansion across the road from /warp fairgrounds. If you find us, we'll give you candy! Collect 10 different candies, pop 'em in a chest, and make a modreq for a special treat! (Don't worry, you get to keep your candy too!)

? Haunted Mansion Scavenger Hunt ?
Hidden inside the mansion, are seven orange (acacia) buttons. When pressed, each button will spit out a different letter. Collect them all, unscramble the letters, assemble them in a chest, and make a modreq to get your prize!

?‍♂️ Costume Contest Fashion Show ?‍♀️
That's right folks, we're having a Halloween costume contest fashion show! On Saturday, October 31st, at 2pm EDT, head over to the graveyard wearing your spookiest, scariest, silliest (and of course, PG-13iest) skins!
Don't have a fancy costume skin? No problem! C'mon down and cast your spell… err… vote, to help us pick the winner.

We hope to see you there!