Nerdcrafteria is a Minecraft server, owned by Hank Green of the Vlogbrothers, founded in September 2012. Our current Head Administrator is PerfectFlaw.
Our interest is in promoting a DFTBA attitude and a fun family gaming environment for all, while raising money for the Foundation to Decrease Worldsuck!
Meet the Staff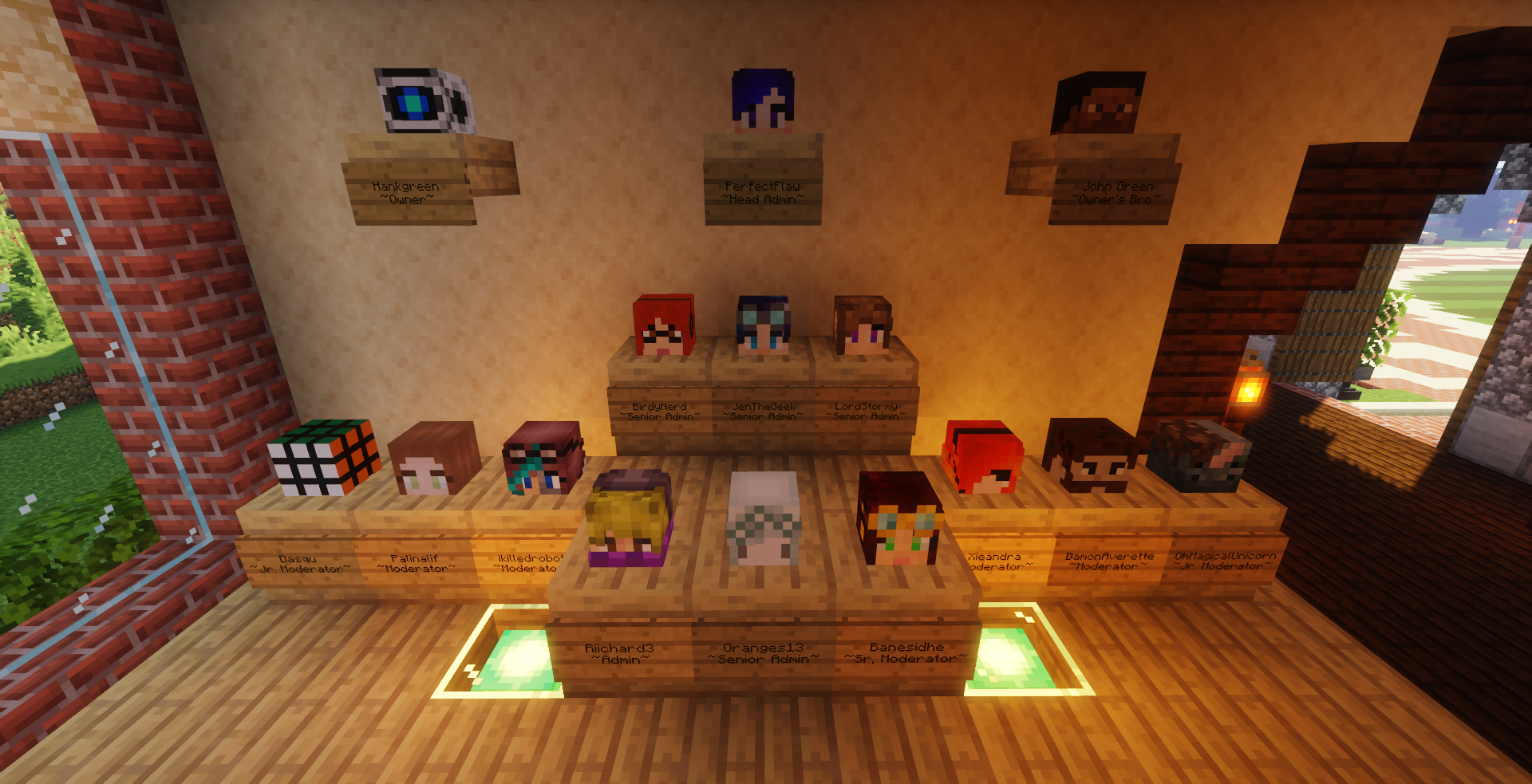 Owner:
Head Administrator:
Senior Administrators:
Administrators:
Senior Moderators:
Moderators:
Junior Moderators:
Interested in joining the staff? Please click here!